Lafayette's Ahart Family Arts Plaza on North Third Street has been named Building of the Year by American-Architects.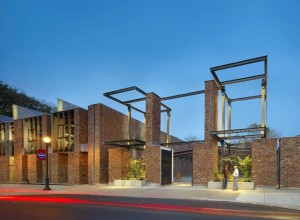 It received the award following a public vote in January on the magazine's website, and it will be featured along with the runners-up through February. Read about the winners
The plaza was previously selected as part of American-Architects' "50 x 50 – 50 States in 50 Weeks" feature, in which one architectural project was highlighted per state, per week. Designed by Spillman Farmer Architects, the plaza was Pennsylvania's featured project in September 2014.
The plaza received a citation of merit from the American Institute of Architects' Pennsylvania Chapter in 2013, a Greater Lehigh Valley Chamber of Commerce Commercial Real Estate Development Award in 2012, and was one of several architectural projects selected to represent the United States in the prestigious Prague Quadrennial of Performance Design and Space in 2010.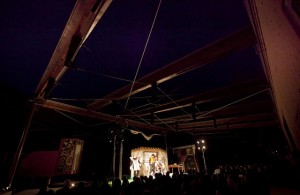 Named in honor of Edward W. Ahart '69, chair of the Board of Trustees, and Catherine Ahart P'97 '03, the plaza is part of the Williams Arts Campus. The campus also includes the Williams Visual Arts Building, the Spot student nightclub, and the recently completed building at 248 North Third Street, which houses the Film and Media Studies Program and the Theater Department. Under construction is the final piece of the arts campus, a black box theater and state-of-the art cinema. Read about the arts campus